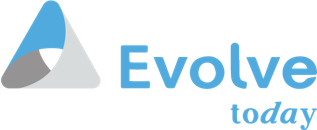 Pentru partenerul nostru - o companie care activeaza de peste 15 ani pe piata din Romania, impunandu-se ca unic importator si distribuitor al unor cunoscuti producatori de solutii pentru generarea energiei (grupuri electrogene de putere medie sau mare) si solutii pentru managementul deseurilor, cautam un Inginer Suport Technic
Persoana care va ocupa aceasta pozitie va fi implicata in sustinerea proiectelor companiei si va acorda suport tehnic echipelor comerciale oferind fiecarui client solutii complete si personalizate din gama de echipamente ale diviziei ENERGIE.
Responsabilitati

Elaboreaza propuneri tehnice personalizate care sa raspunda cerintelor.
Ofera suport tehnic echipei de vanzari pentru a vinde produsele si solutiile dedicate.
Asista echipa de vanzari, la configurarea si ofertarea solutiilor.
Colaboreaza cu echipa de vanzari si inginerii de proiectare in scopul definirii corecte si complete a ofertelor si pentru implementarea proiectelor.
Ofera consultanta tehnica clientilor pentru clarificarea aspectelor tehnice ale propunerilor.
Mentine relatia cu furnizorii de echipamente pentru aspectelor tehnice ale echipamentelor.
Livreaza documentatie, analize comparative si argumente de vanzare.
Asigura conformitatea cu standardele tehnice si de siguranta in vigoare.
Monitorizeaza piata si intelege nevoile si tendintele pietei specifice.
Profil candidat
Minim 4+ ani experienta in domeniul industrial (de preferat, electro-mecanic, energetic).
Studii superioare tehnice: licenta in inginerie (electronica, electrica, electrotehnica, etc.).
Cunoaste normativele, standardele si reglementarile relevante in domeniu.
Detine excelente abilitati de comunicare scrisa si verbala si relationare inter-umana.
Orientare catre client si rezultat.
Persoana organizata, motivata, onesta si responsabila.
Prezinta spirit de echipa – lucrul in format proiect precum si capabilitatea de a lucra
independent.
Disponibilitate pentru deplasari.
Limba engleza – nivel avansat
Detine permis de conducere categoria B.
Department

Role

Product specialist

Locations
About Evolve Today
This text can be a short description about your company. A so called "boilerplate", describing your business, services or products that you offer and your target group.
This text should be informative rather than selling.
Already working at Evolve Today ?
Let's recruit together and find your next colleague.