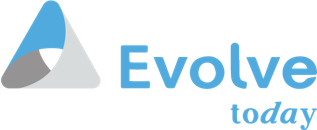 Pentru partenerul nostru, o companie romano-germana cu experienta extinsa in domeniul instalatiilor pentru constructii, cautam Ingineri ofertare (HVAC) care sa se alature echipei.
Compania este specializata in executia tuturor categoriilor de instalatii (electrice, sanitare, HVAC, stingere incendiu, automatizari, curenti slabi, BMS) si activeaza la nivel national si international.
Responsabilitati
Intocmirea ofertelor de pret in baza cererilor primite de la beneficiari;
Intocmirea documentatiei necesare pentru participarea la licitatii (SEAP);
Intocmirea de caiete de sarcini si propunerea de solutii in concordanta;
Actualizarea /redimensionarea solutiilor tehnice in functie se solicitari;
Stabilirea/negocierea impreuna cu furnizorii a solutiilor/proiectelor/preturilor pentru lucrari sau proiecte importante;
Intocmirea proiectelor de montaj si a devizele pentru echipamente si materiale (plus estimarea necesarului de manopera pentru realizarea proiectului).
Cerinte:
Studii superioare tehnice finalizate, de preferat in domeniul instalatiilor sau alte domenii conexe;
Experienta de minim 2 ani in domeniul ofertarii tehnice;
Cursuri/atestari specifice postului: AutoCAD, instalații HVAC - constituie avantaj;
Cunoasterea normelor si standardelor aplicabile pentru industria de instalatii tehnologice;
Cunostinte foarte bune PC: suita Microsoft Office (Excel) si AutoCAD;
Bune abilitati de relationare, planificare si organizare;
Capacitatea de a lucra la mai multe proiecte in paralel;
Limba engleza nivel mediu.
Beneficii:
Asigurare medicala
Tichete de masa
Mediu de lucru modern
Profesionalism si stabilitate
Department

Role

Inginer ofertare

Locations
About Evolve Today
This text can be a short description about your company. A so called "boilerplate", describing your business, services or products that you offer and your target group.
This text should be informative rather than selling.
Already working at Evolve Today ?
Let's recruit together and find your next colleague.